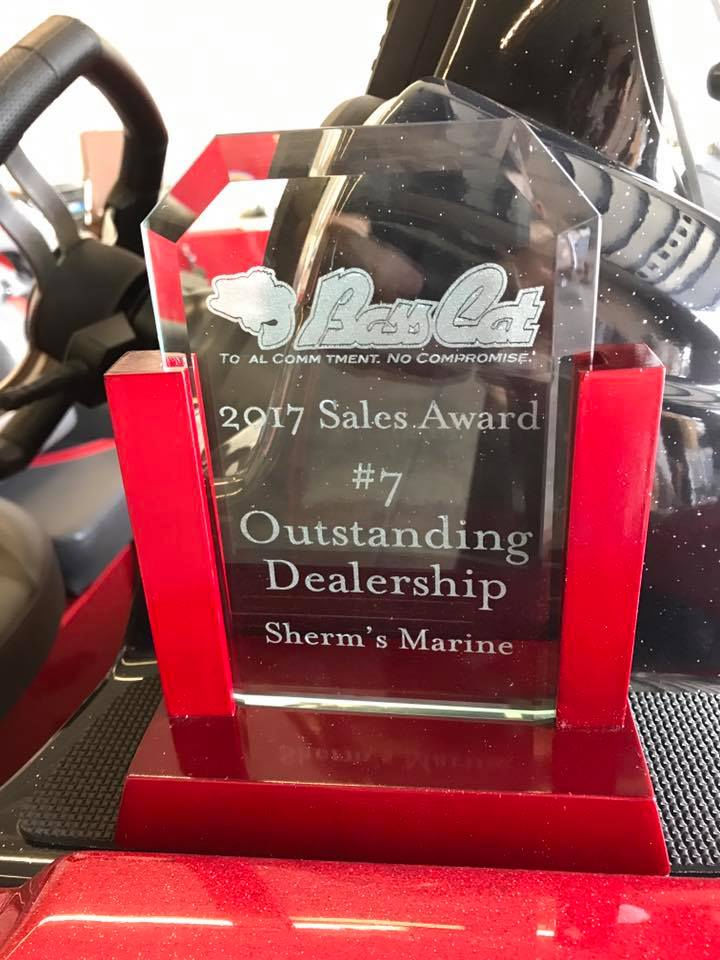 Sales has been a big part of our business since 2002 when Rick Pierce president of BCB told me I was going to be his new Indiana dealer! Prior I was a service dealer for them and had a relationship that spanned back to the early 90's. My first personal BCB was a 1992 Pantera II.
2003 Model year was my first year in BCB sales things went well and BCB sales took off for me and by 2005 we were awarded the #5 sales award in the nation!
We expanded to include an aluminum boat line. SmokerCraft a family owned company with over 250 years of boat building heritage in Northern Indiana. Today we carry the SmokerCraft & SunChaser pontoon lines.
2012 brought on our next line with BCB adding Yar-Craft Boats as a sister company with multi-species fiberglass boats.
We have stayed loyal and exclusive with these boat lines along with Mercury Marine as our choice in power.
To date we have achieved Top 10 sales awards with BCB nearly every year since that first year in 2005 and have actually been a Top 5 sales dealer majority of those years. In 2016 we received the #3 in BCB sales and #5 in Yar-Craft sales the only dealer to date that has accomplished this feat in the nation.
As Mercury Marine is our exclusive motor line we are a Platinum Sales level dealership stocking a complete line of outboards from 2.5HP portables up to 400+ HP. We are a Repower dealer offering you the option of repowering your current boat with a new efficient Mercury DFI or 4 Stroke power that is 2nd to none in the marine business. Our Mercury Premier Service is here to get it rigged right and get you back out on the water as soon as possible.
Bottom line is we want to be a part of your life's enjoyment of boating whether it's spending time with your family or you're a serious tournament fisherman for bass, walleye, crappie or any other fish your passion leads you after we appreciate the opportunity to be a part of your passion and joy and want to do our best to make your dreams come true. If you're looking for a new or pre-owned rig give us a call and we'll do our best to earn your business and follow it up with Priority Service to keep you on the water.